Motorcycles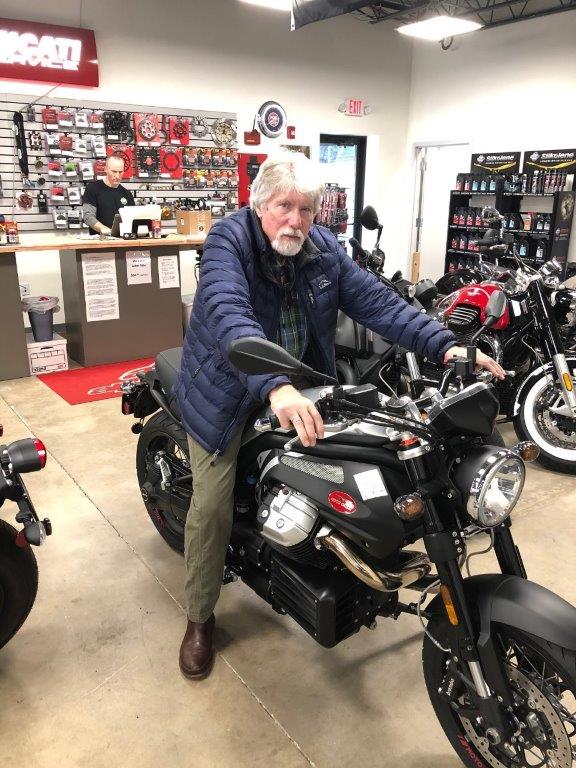 I have always been drawn to the open road, the wind in your face feeling and potential adventure motorcycling offers.  I began riding bikes while I was in high school in Izmir, Turkey.  At that time my riding experience was limited to renting 250cc CZ-Jawa motorbikes around the city.
Once I was situated in the states again I was fortunate to have a couple of friends that offered me the opportunity to ride their Honda 305 scrambler, Bultaco Pursang and Hodaka Combat Wombat dirt bikes.  Naturally I also spent a lot of time on Saturdays begging rides from our local bike dealers.
The first bike I ever owned was a Yamaha DT1-250cc Enduro.  This bike was purchased while I was serving overseas in Viet Nam and accompanied me home abroad ship to San Diego, California.  At the time motocross racing was really taking off in popularity in California due to the success of Roger DeCosta and Jim Pomeroy.  So naturally I stripped down my bike and gave it a try.  It's really a lot harder than it looks when you are competing against other riders in an organized event.  After more than a few bumps and bruises I set my sights on a real street bike and fell in love with a black 1969 650cc BSA Thunderbolt.  The Thunderbolt and I toured the west coast from Vancouver, Canada to Ensenada, Mexico.
Since then I have always ridden a motorcycle and have owned more bikes than I could ever remember.  Recently, I have toured the Four Corners area, out West, in pursuit of learning more about our Native American history and culture.  My most recent ride has been a BMW S1000 R, and I am looking forward to a more moderately paced Spring riding my Moto Guzzi Grisso.
Below are some links to several dealerships that have always treated me well over the years and are deserving your business:
Maxbmw.com; located in Hampton, NH.  Drop by to visit and ask for either John Martin, the Sales Manager or Cody Marsh who will be happy to help you.
Seacoastsport.com; located in Derry, NH.  They are a Moto Guzzi and Ducati dealer that is very interested in racing and supporting riders of their cycles.
Nationalpowersports.net; Pembroke, NH.  If you are in the market for a good used bike, at decent prices, these guys have been around for some time and I have had several nice experiences with them over the years.
If you ever find yourself on the western slope of Colorado the people in Grand Junction at GJKTM.com are a great resource.  They sell and service Harleys, KTM and BMW motorcycles.  They are a nice group to know when you are away from home.  Say 'Hi" to Bill and Tracy for me.